The Best Treatments
Fur
Dogs.
We are grooming specialist to make your dog look like a rock star
Our professional, trained, safety-certified dog stylists are at your service.
At Sausalito Shampooch Dog Salon, we consider the care of your best friend our top priority. We provide full-service grooming for Sausalito's most loyal citizens. If you love your pet, you will quickly understand what makes Sausalito Shampooch Dog Salon the best doggone grooming boutique in Sausalito, California.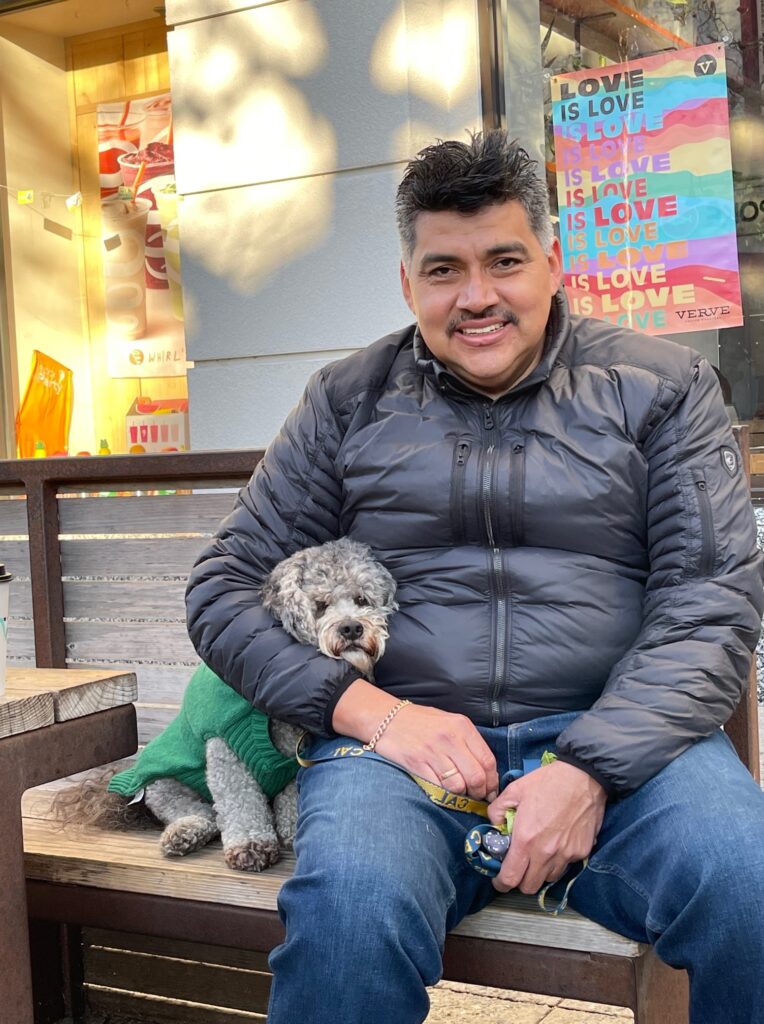 We are worked for 25 years in dog salons throughout Marin County, and takes great pride in being able to handle any dog, large or small, with the "gentle giant" approach. Our experience is primarily with cleaning ears, anal glands and all manner of nail and foot care, as well as being in charge of the baths.
Sausalito Shampooch only washes one dog at a time, and we have many types of baths available, from deskunking to everyday Eco-friendly shampoos. We have "double brushes" available for the dogs with the heavy undercoats. Our baths include, cleaning the ears, the anal glands, cutting and trimming nails.
Our haircuts are tailored to the type/breed of dog and specific customer requests. We are not a "production line," and work closely with the owners to get the best looking cut for the dog, as well as a look that's pleasing to the owner.
We pride ourselves on an individual look, and strive to make the dog as comfortable as we can while we work on them. The cutting room and bathing areas are all air conditioned. There's no trauma or stress while your pet is with us. They are happy to come back
The dog is bathed individually, and blown dry with a professional dryer. The shampoos we use are high quality, and Eco-friendly. They are hypoallergenic, and there are many varieties for many different problem areas (fleas, itchy skin, hot spots, etc.). The brush out is very thorough, and extra deep for double coated breeds.
We try to take the mats out by brushing them out, and not "cutting" them out, unless they are too close to the skin and need to be cut so as not to hurt the dog. The BB includes expression of the anal glands, cutting toenails using both a dremel tool and clippers. We also cut the hair between the pads to minimize slipping, and we clean the ears.
In our efforts to schedule most effectively, it is important
to have the most up to date information. For this reason we ask that you call the store you would like to visit to discuss scheduling options.
BOOK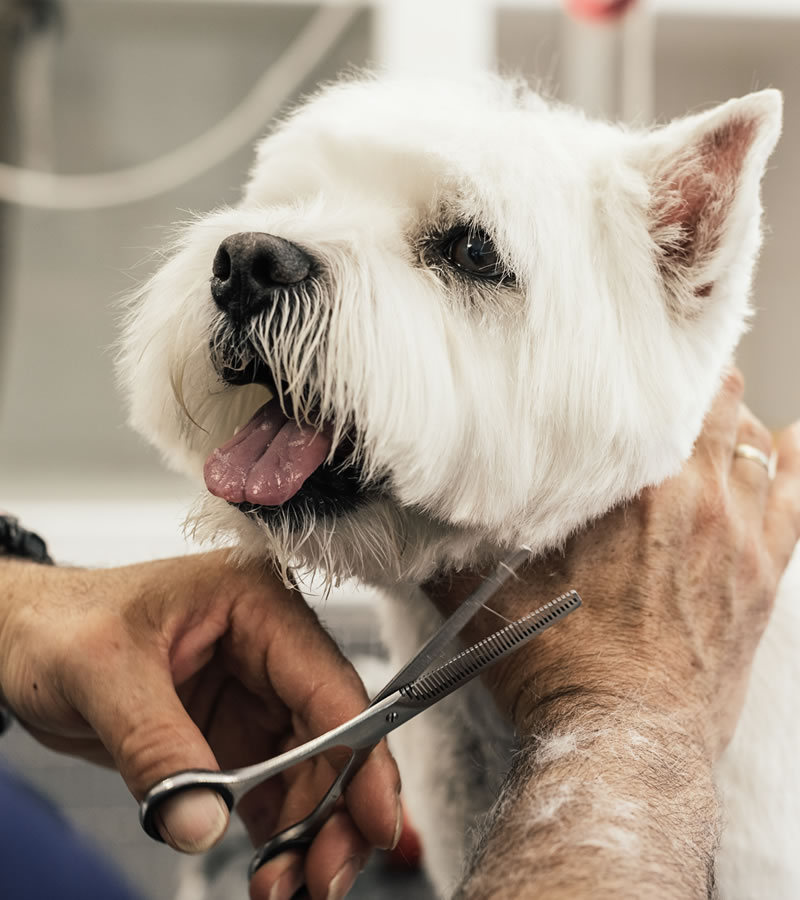 HAIRCUT
It will be necessary for us to see the dog to determine the price, which is often based on the:

☑ Size of the dog (Tibetians, Wheaton, Standard Poodles & Doodles) usually require extra cutting time)
­☑ Special cutting instructions for the dog breed, will determine how long the cut will take.
Note: Extra brushing adds to the final price no matter what the dog (Cottons definitely fall into this category)
Book Today!
BOOK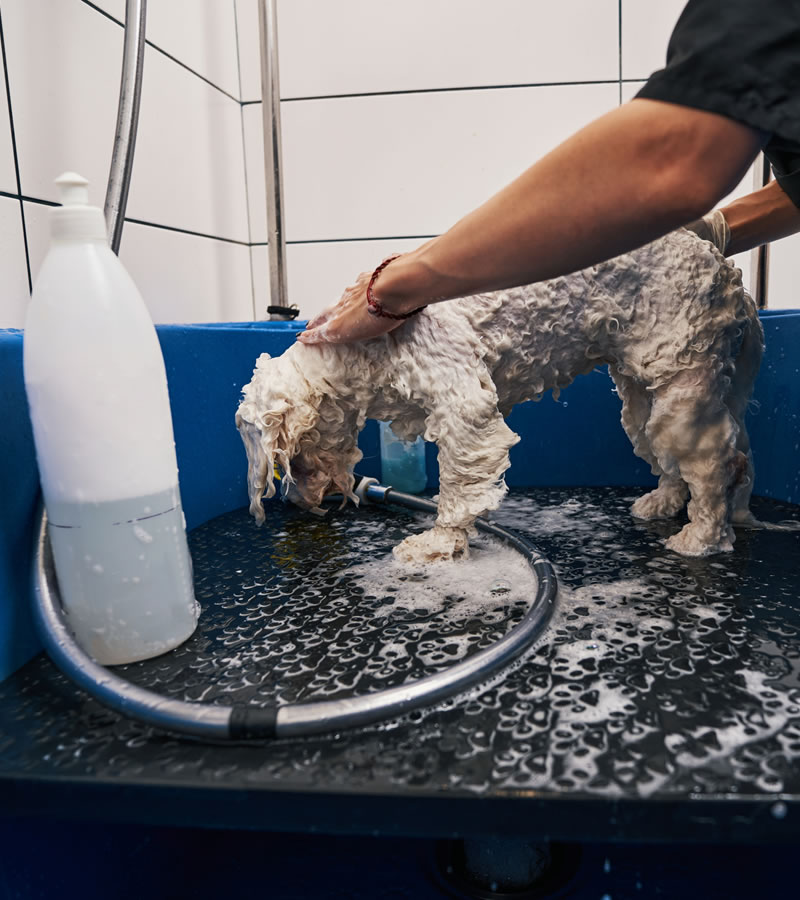 BATH & BRUSH PRICES
Again, we need to see the dog to determine the price, based on some of the following:

☑ Extra mats close to the skin (whether they are cut off or brushed out)
☑ Hot spots on the skin due to flea infestation or other skin problems (we use an apple vinegar & water mix) on the hot spots and this usually takes care of any itching problems.

Generally, it should be noted that Cottons, Wheatons, Standard Poodles, Doodles & Tibetans require additional brushing time to get to the undercoats. However, any dog which requires additional brushing time will cause the price to go up.
Book Today!
BOOK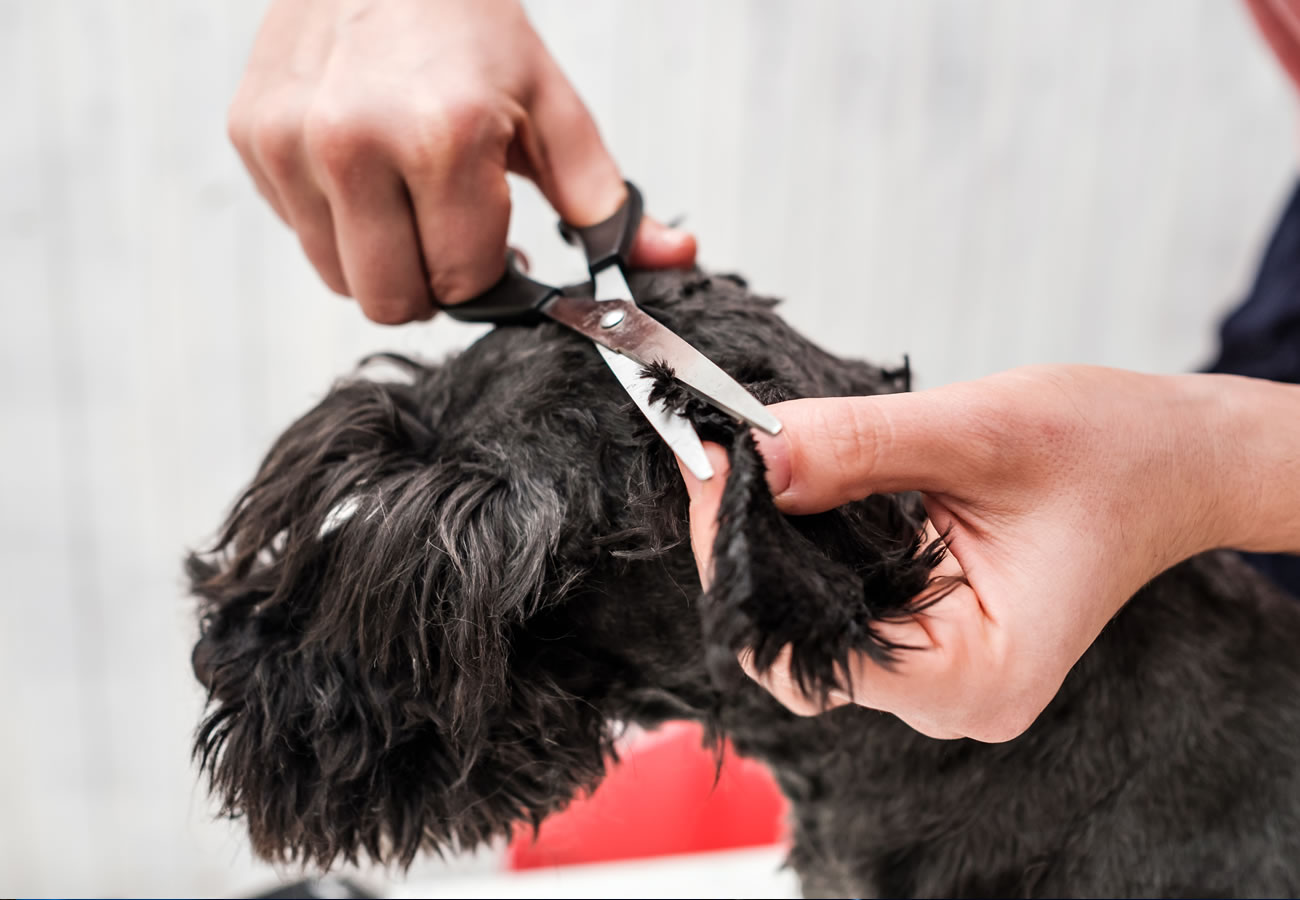 SPECIAL DESKUNKING SERVICES
We offer deskunking baths where we put the dog through the bathing process 2 or 3 times until the smell is gone. We use our regular eco-friendly and delicious scented shampoos.
Book Today!
BOOK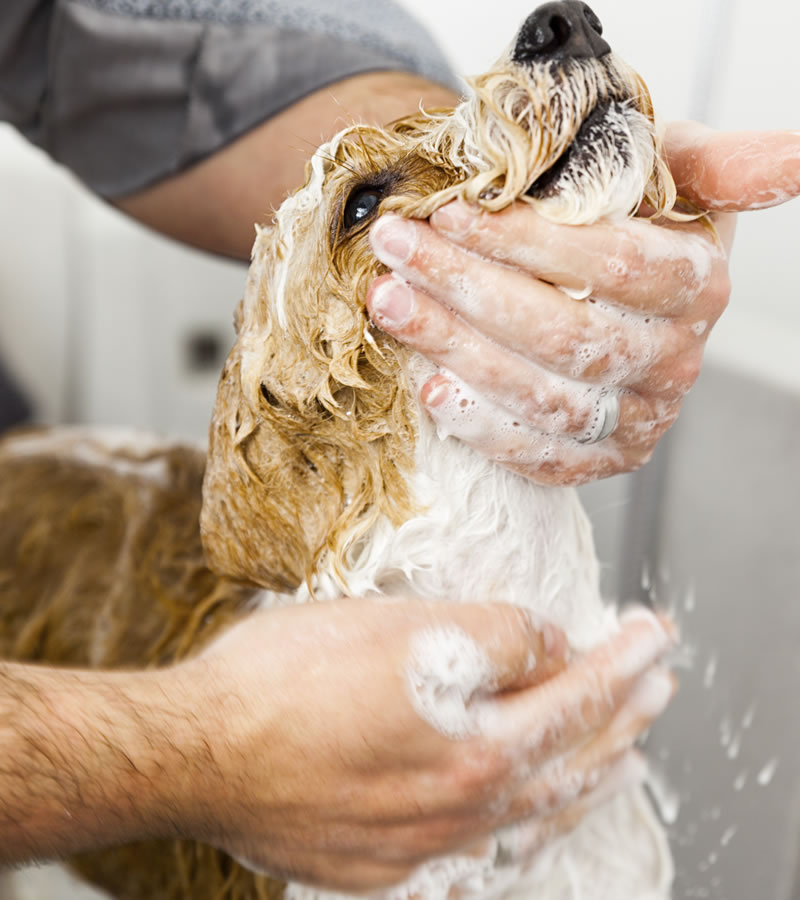 FLEA BATH
We have special shampoos to target flea problems which work in conjunction with the flea treatments prescribed by your vet. Our flea shampoos/baths usually last three days, and should not be used simultaneously with the flea medicine your vet prescribes. Instead, our baths should be at least three days before or after the other medication you use.

Because we bathe each dog on its own, we are in a position to notice whether the fleas are really serious and need to be treated further. Again, we use the apple cider vinegar to help neutralize the flea hot spots on your dog.
Price based on size of dog.
This is in addition to the price of a regular bath price.
Book Today!
How to get in touch with us if you have a question, query.
Includes emergency contact information.